Description
Reishi spore is the seed (concentrated essence) of reishi, approximately only 1kg reishi spore powder can be released from 1,000 kgs of fruit body.
It contains abundant reishi polysaccharides, reishi triterpenes and other active ingredients. The medicinal efficacy is 75 times of reishi fruit body.
It is highly valuable with a good reputation of"golden seed".
The product is made of reishi spore powder released by organic reishi from EcoGano reishi base (3 years broadcasted by CCTV2)[learn More]
Learn more information about Health Benefits of Resihi Spore Powder [learn More]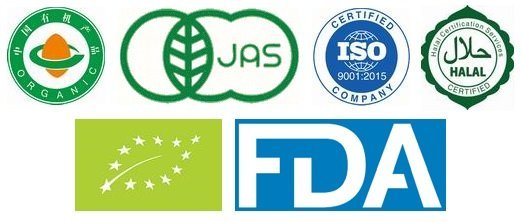 Product Feature
1. High Quality
Only use first time reishi spore powder released from reishi fruit body
2. High Purification
Remove the shrunken spores with lower maturity, with 300 mesh filtering and fingerprint atlas grading technology
3. High frequency oscillation low temperature physical shell-broken
The spore of reishi only could achieve better absorption in human body by breaking the shell.
This technology can shorten the breaking time and preserve the active components in reishi spore powder, also make them be easily absorbed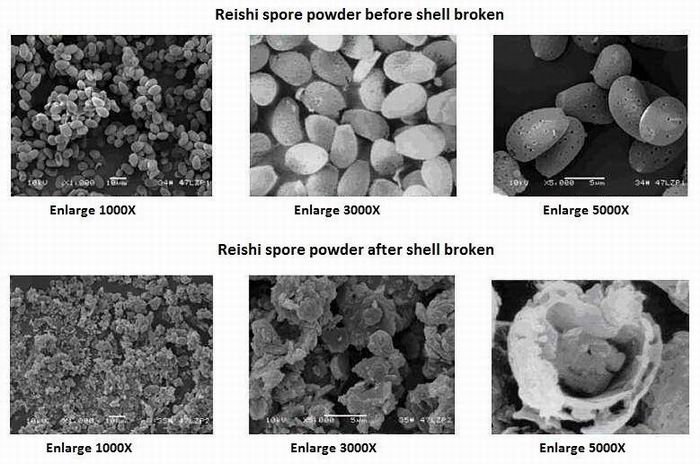 4. Shell-broken rate 99.7%
5. Dispersion after shell-broken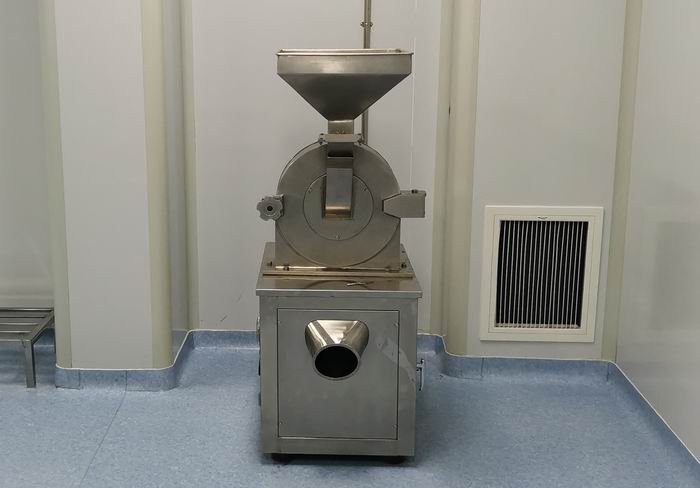 6. Optional sterilization according to the requirement of different market   
Microwave Sterilization
Irradiation Sterilization